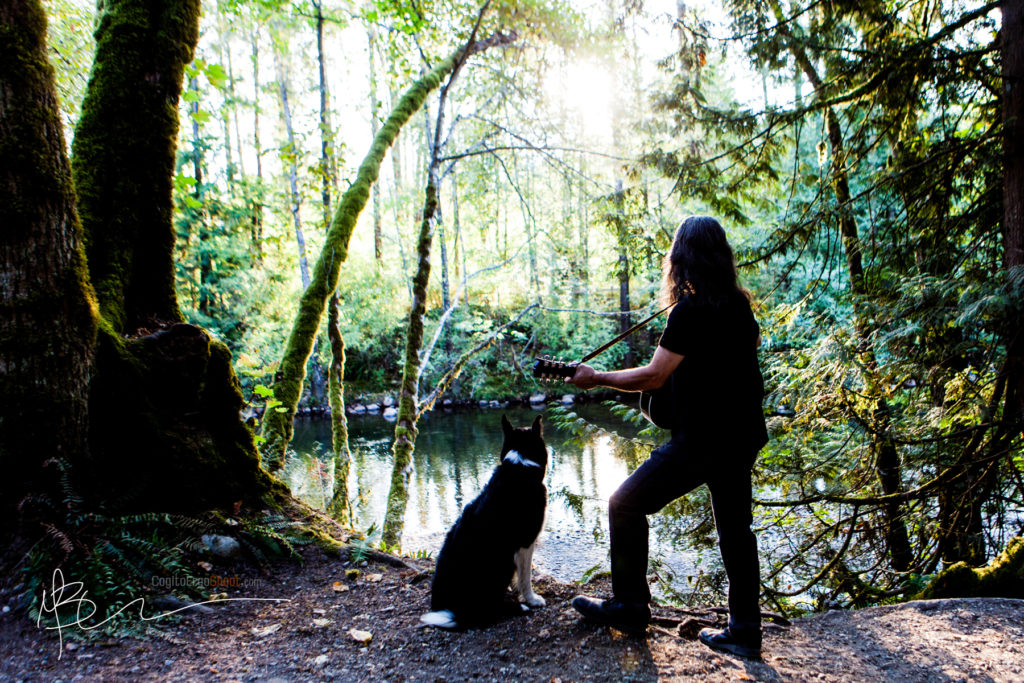 This Summer, I had the honour of photographing Steve Sainas—2015 Juno Award Winner for MusiCounts Teacher of the Year—for his upcoming CD compilation Simple as This.
Our photography was crafted around the concept of simple, human consciousness, human element, organic, and natural world, which is the general theme of the compilation. The key to this shoot, at the Coquitlam River, was waking up early and capturing that blue hour when the light was soft with tall shadows. Once the sun was high during mid or later in the day, the light was stronger and not as soft compared to the wee hours of the morning. During the golden hours, the sun is also soft, but its position was opposite to where we wanted it to be.
"Steve Sainas is an original contemporary roots rock acoustic artist who has become a popular featured performer at venues throughout the Vancouver Lower Mainland. His versatile original style spans roots genres that include blues, country, Celtic, and progressive contemporary roots-rock." Read more about Steve.
Listen to the incredible, sophisticated sounds of vocals, drums, and guitars. These songs were technically well engineered and recorded. Download the new songs.
As an aside, if any of your children are musically inclined, they need, or must, attend Terry Fox Secondary School's Rock School, under the direction of Steve. Perhaps the best music program in the world, and can even compete with private programs. Some of the students have gone on to be professional musicians. I'm glad that my oldest daughter graduated high school with 4 years of this program. As a side gig, she's performing with her band The Bird and The Lion, as well as solo, throughout the Metro Vancouver area.
To experience Rock School's band performances, contact the school for their 2, Winter and Spring shows at only $5 per tix. View some concert videos. Where else can you see great performances, a full drum kit, Marshall amps, professionally tuned sound system, and with a baby grand piano on stage at that price? Nowhere. And proceeds go towards the program.
To conclude the photo shoot, photography is all about controlling the light, or, darkness—either the glass is half full, or half empty. Art critics say that Claude Monet painted landscapes with beautiful light vs his contemporaries because he woke up earlier than they did.
CogitoErgoShoot.com
events | fashion | portraits | weddings | +others
info@CogitoErgoShoot.com