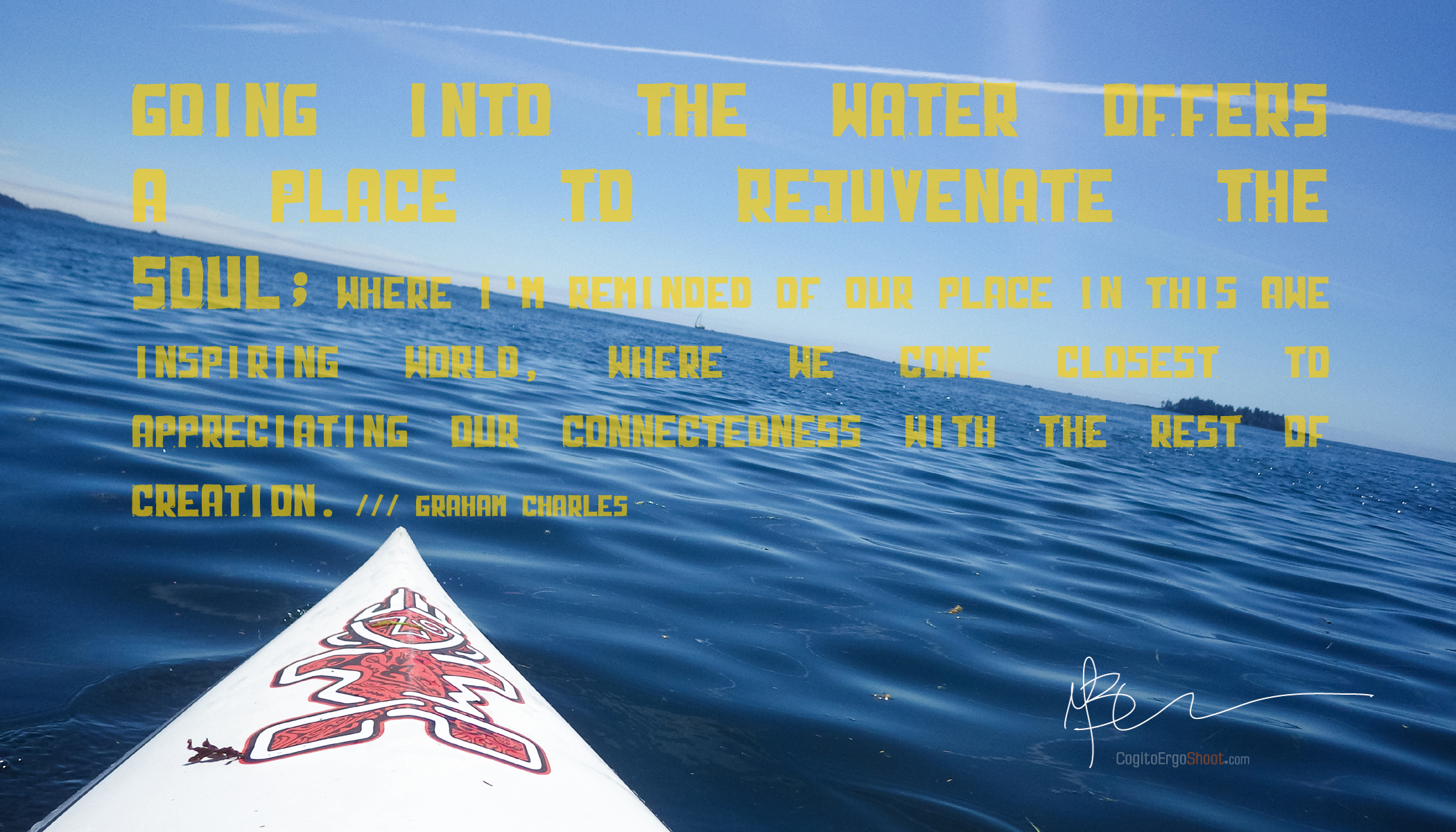 Here I was in the Summer on my 14ft x 30in x 288L touring board by Starboard in front of the 5-star-tent-pole Mussel Beach Wilderness Camp Ground (more on another post).
To avoid my DSLR cameras from taking a salt-water dunk, I used my waterproof Pentax WG-III to capture this image. The type shown is Square used via Adobe Illustrator and was from the book, which included a CD-Rom with 15 free fonts, Typography For The People, by Daniel Bellon and Klaus Bellon. The image was edited in Adobes Lightroom and Photoshop.
Depending on the style of paddle boarding one does, the activity can be relaxing or adventurous. The water can be on a calm, flat lake; fast, wavy ocean; or something in between. This is why SUP (StandUp Paddle) can be for everyone, and it's also low-impact on the joints.